We are here to help you implement and support the right solutions for your operations. Every business is unique; therefore, it is important we take the time to understand your business needs and provide the best IT solutions.
WE PROVIDE QUALITY INFORMATION TECHNOLOGY SOLUTIONS FOR THE FOLLOWING SERVICES.
There is a lot that goes into your information technology. Installing and managing network cabling, infrastructure, wireless access, point to point wireless, servers, workstations, laptops, mobile devices, VoIP telephone systems, copiers and printers. Allow our team of highly qualified specialist and technicians help your business with our IT support for: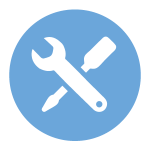 Servers are crucial for any company's computing infrastructure. These servers need constant management and maintenance to prevent downtime or security breaches. WiredIT Group promises to protect your valuable assets by offering 24-7 server maintenance. We'll keep your servers running safely and efficiently.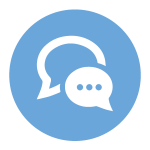 With the constant advancements in digital technology, WiredIT Group is here to bring you into the modern era of communication. We offer unique tools for calling, messaging and video conferencing. Let us provide solutions for integrating all these communication methods. WiredIT Group has text-based tools, voice-based applications, and much more!
For nearly 20 years, WiredIT Group has been protecting homes and businesses by installing professional security systems. We only install the best-in-class video cameras and security systems in the Phoenix metropolitan area. After installation, WiredIT Group will always be there for any maintenance or repair needs. CCTV security systems will include:
Full Motion 360 Degree Cameras
IP CCTV and Security Cameras
Infrared and Night Vision Cameras
Remote and Mobile Monitoring Systems
DVR Recording and Storage
And More…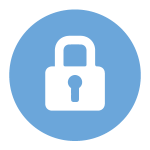 Every business relies on being efficient and effective. This, of course, includes your computers, laptops, and workstations. Avoiding any unwanted downtimes is crucial for your company. WiredIT Group can help! We offer top-notch computer security, workstation maintenance, and virtual desktop solutions.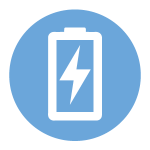 WiredIT Group proudly services the Phoenix metropolitan area for all low voltage cabling and wiring needs. We can take on new construction low voltage cabling projects, as well as any installations and repairs. Whether you need IT network infrastructure, security systems or audio-visual systems, WiredIT Group has you covered!
We provide a scalable IT solution for your small or large business. Our team of experts at WiredIT Group will relieve your current management and administration teams of their data network duties. Our clients will enjoy IT solutions for future business growth and increased employee productivity and efficiency. Our full-service network management includes the following:
Managed IT Services
Security Services
Cloud IT Services
Support and Maintenance
Account Management
And Much More…
LET'S MAKE YOUR TECHNOLOGY WORK HARDER FOR YOU!
We Are Here To Help Your Business, So You Can Get Down To Business!